With great pleasure, we'd like to announce two more speakers: Katrin and David. We'll have plenty of more speakers to announce, and are currently setting up our system for the anonymous proposals. If you sign up on the mailing list below, we'll announce when the call for proposals goes live.
David Rönnqvist

David Rönnqvist is an iOS developer from Sweden with a passion for graphics and animations. On his spare time he plays around with Mac and iOS code, spends time on Stack Overflow, teaches kung fu to kids and writes about programming (and sometimes about its underlying math) on his blog. He is currently writing a book about 3D Graphics with SceneKit.

ronnqvi.st @davidronnqvist

Katrin Apel

Katrin Apel is a passionate product person turned iOS developer, who is working at Project A Ventures building apps and helping others make their app ideas become reality. With her product background her focus in building anything is always ease of use - for customers as for developers.

@kaalita
Tickets
We believe the best way to guarantee we can focus exclusively on what's best for the participants is to fund the conference primarily through ticket sales. Also, for students, a limited number of heavily discounted tickets are available. If you are a full-time student living on ramen noodles, please get in touch. We've all been there. Tickets are available as long as they last.
We have the following tickets available:
Insider (early bird) €400 net
Hero (regular) €450 net
Ramen (student) €100 net (please get in touch)
Get your tickets for UIKonf here:
The fine print: These prices in Euro, gross (incl. VAT of 19% applies, which you can claim back as business expense) unless stated otherwise. Should you become a speaker after buying your ticket, you'll receive a refund or can pass on your ticket. Otherwise tickets are not refundable, but can be transferred (please get in touch).
Get involved
You would like to organize a side event? Let's have a chat.
You would like to get involved as a sponsor? Now's a good time to get in touch.
You would like to volunteer? Closer to the event, we'll be looking for a small number of volunteers to help out in exchange for access to the conference.
If you were at UIKonf 2013 and are planning to come back, we appreciate you spreading the word. Maybe a recommendation on Twitter or Facebook? Thank you!
Questions?
We will have more information for you soon. Until then, if you have a question please get in touch. You know how to find us, and we're always happy to help.
The Organizers
Chris Eidhof, Matt Patterson and Peter Bihr: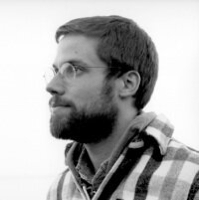 Chris (http://eidhof.nl) is an iOS developer who's been building iOS apps since the first public release of the SDK. He founded objc.io and spends most of his time freelancing. He blogs about iOS development and other things at http://chris.eidhof.nl.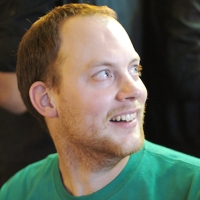 Matt (http://werkstatt.io) is a long-time developer of web apps. He's a regular speaker at conferences and user groups. He organised the first History Hackday and was one of the organizers of NoSQL Europe 2010. He also helps mentor the Ruby Monsters Rails Girls Berlin study group.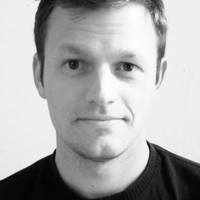 Peter (http://thewavingcat.com) gets up in the morning to connect people and ideas. A digital strategy guy by day, at night he organizes independent community events like UIKonf, Things, Cognitive Cities Conference, Ignite Berlin or TEDxKreuzberg. He also serves as Program Director at NEXT Berlin.